Advocacy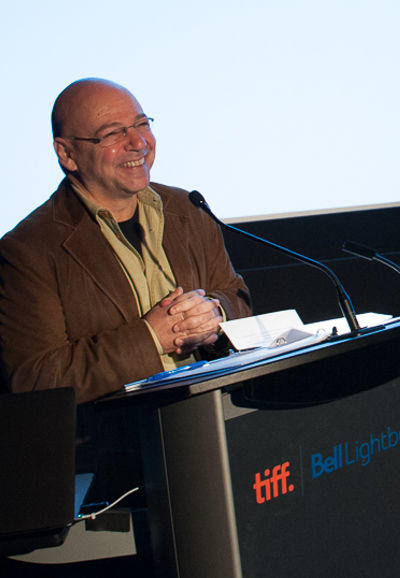 As the world and technology changed rapidly, business models for digital recorded media were being redefined through legislation and B2B initiatives. I found myself becoming an increasingly passionate advocate on behalf of composers, songwriters and the broader creator community. We were at the bottom of our own ecosystem and were being represented by voices that did not always have our interests and fair value on their agenda. We needed to create a credible common voice to speak for ourselves.
Below is a brief summary of my engagement with some of the collective work done on behalf of music and all creators in Canada and around the globe.
Chair and Past President
In 2008 I was asked to serve as president of the Screen Composers Guild of Canada (SCGC). This turned out to just be a catalyst into a world of acronyms, volumes of dry reading material and a welcomed challenge to some of my less developed skill sets.
The SCGC is certified to represent all commissioned composers and songwriters in English Canada under the Federal Status of The Artist Act. As powerful a tool as this is, we are still a very small and unique group. It soon became clear to me that the SCGC needed to engage and align with other like-minded organizations, in both the Screen and Music Industries.
I had found my personal focus and passion for my tenure as president.
Co-Chair (2018 to 2020); Founding Member
In 2012, meetings were held in Nashville and NYC to discuss the creation of a North American-wide music creators' organization. The mandate of this group was to create a unified voice – music creators speaking for music creators – to be recognized by the industry and governments.  There were too many voices publicly claiming to be working on our behalf that clearly weren't. By the end of the NYC meetings a charter had been drafted and signed by four organizations.
Since its inception, MCNA has expanded its membership and now most North American songwriter groups and all composer groups have signed on to our charter.
As this initiative took hold, we were invited to participate in a larger framework of global alliances under the CIAM umbrella. Through CIAM, this network has grown to include music creators representing the EU, Latin America, Africa, Australia, Japan, East Asia and now China.
As we have expanded, drafted and all signed on to letters of other stakeholders, governmental departments and the media, we have indeed become the voice for our sector. Major (and Independent) labels and publishers, streaming services, digital content providers, collective rights management organizations, government agencies, and recording artist management groups, to name a few, have all recognized our voice.
We are also instrumental in moving the  Fair Trade Music initiative  forward into it's own non-for-profit entity.
The MCNA continues to formally meet regularly and now so does the entire global network.
Chair, Screen Composers Working Group, ExCo observer status
CIAM was created in 1966 to advocate for the cultural and the professional aspirations of music creators.
CIAM focuses on economic and legal interests, serves as a forum for the exchange of information, ideas and best practices, and provides practical advice to help music creators achieve their goals.
CIAM serves as the unified global voice of music creators of all repertoires and from all regions of the world. CIAM's executive committee (ExCo) is a mix of elected members from within the collective management societies and representatives of the partner alliances. The representation is also geographically diverse to ensure that all regions of the world have the opportunity to share their voice.
ACCORD
Board Member
The ACCORD (actually an acronym for nothing, it's just a name – best meeting ever!) is an alliance of English and French Canadian music creators, publishers and rights management stakeholders including SOCAN, CMRRA, SODRAC, CMPA, French CMPA, SCGC, SAC and SPACQ, representing our collective rights and management issues.
Advisory Board Member
Centennial College embarked on creating a credited 3-year music program. After serving on the Advisory Board to create the program, this board has nurtured the criteria, development and ongoing execution of the program.
In 2016, the first cohort of students graduated the program with an Ontario College Diploma. We continue to advise and tweak.
Canadian Creators Coalition (CCC)
Co-Chair
The SCGC was already a member of this coalition and as president I became our delegate. At the time, the federal government was tabling new copyright legislation (Bill C-11) and the mandate of this group was to share information and support our common interests as we all lobbied for our member's rights.
The following year I was asked to co-chair the CCC (the acronym for the CCC at the time stood for the Canadian Copyright Coalition), and represent the group in front of the legislative committee in Ottawa.
Since the Bill (now C-32) was passed, we have rebranded ourselves as the Canadian Creators Coalition and continue lobby government on behalf of our communities.
CCC members include: Screen Composers and Writers Guilds of Canada, SOCAN, Directors Guild of Canada, ACTRA, Canadian Musicians Federation, Songwriter Association of Canada, Screen Writers Union, Playwrights Guild of Canada, Canadian Music Centre, Professional Writers of Canada, and more.